Our Services
With a decade of experience in website management, we bring a proven track record of excellence to ensure your online presence is in the most capable hands.
Experience uninterrupted online presence with our 24/7 website uptime monitoring. Our swift emergency response ensures any issues are resolved within an hour, minimizing downtime and keeping your website accessible to clients.
We offer weekly WordPress updates to safeguard your website's stability. By promptly applying critical updates, we prevent potential disruptions and ensure your site maintains its smooth functionality without any downtime or issues.
Google Analytics is indispensable for websites, offering invaluable insights into visitor behavior, traffic sources, and content performance. With data-driven metrics and trends, it empowers informed decisions, optimizing user experience, content strategy, and conversion rates for a successful online presence.
Globally, about 30,000 websites are hacked daily, with 43% aimed at small businesses. Safeguard your website – we provide daily monitoring, scans, and free installation of essential security applications to prevent such risks.
Daily website backups provide peace of mind and resilience. They ensure that your data remains safe from unforeseen events, such as hacking or server failures. With this safety net, you can swiftly restore your website to a previous state, minimizing downtime and preserving your online presence.
Multi-factor authentication (MFA) fortifies website security by requiring multiple verification steps. This layered approach, often involving passwords, SMS codes, or bio-metrics, thwarts unauthorized access. MFA enhances user data protection, safeguarding sensitive information and deterring cyber threats, reinforcing a robust defense against potential breaches.
Changing default WordPress login URLs is a proactive security measure. By altering predictable paths like /wp-admin, you obscure entry points for potential hackers. This added layer of defense reduces vulnerability to brute-force attacks, safeguarding your website's backend and enhancing overall security posture.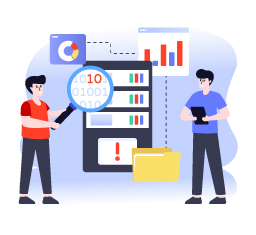 WordPress firewall setup establishes a fortified perimeter around your website. It monitors incoming and outgoing traffic, detecting and blocking malicious activity. With real-time threat analysis and rule-based filtering, it prevents unauthorized access, safeguarding sensitive data and maintaining site integrity, crucial for a secure online presence.
Website rate limiting enforces controlled access by restricting the number of requests from a single IP address within a specific time frame. This counteracts brute-force attacks and prevents server overload. By managing traffic flow, it ensures optimal performance, safeguards against malicious behavior, and enhances website security and stability.
Content Delivery Networks (CDN) enhance website performance by distributing content across global servers. This reduces latency, accelerates page load times, and improves user experience. CDN optimize content delivery, minimize bandwidth usage, and ensure seamless accessibility regardless of user location, contributing to faster, more reliable websites.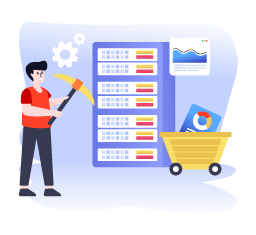 Code minification streamlines website performance by reducing the size of HTML, CSS, and JavaScript files. This accelerates page loading, improves user experience, and conserves bandwidth. Minimized code enhances site speed, SEO rankings, and overall efficiency, ultimately delivering a smoother and faster browsing experience for visitors.
REST API caching optimizes website performance by storing frequently requested data. This reduces server load and accelerates response times, enhancing user experience. Caching minimizes redundant requests, conserves resources, and ensures faster data retrieval, contributing to efficient, high-performing websites and applications.
Google Page speed Optimization enhances website speed and user experience. By optimizing code, images, and resources, it reduces page load times, leading to lower bounce rates and improved search engine rankings. Prioritizing mobile-friendliness and efficient content delivery ensures faster, more engaging websites for visitors.
Broken link monitoring services bolster website health by regularly scanning for and identifying broken links. They prevent user frustration, improve SEO rankings, and enhance user experience. Timely detection and correction of broken links maintain seamless navigation, credibility, and overall website performance, crucial for sustained online success.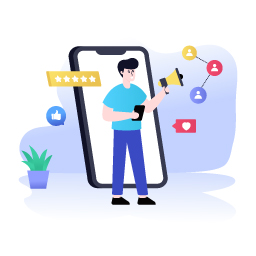 SEO (Search Engine Optimization) elevates website visibility on search engines, driving organic traffic. It improves search result rankings, enhances online presence, and increases brand credibility. Optimized content and user experience lead to higher engagement and conversions, making SEO a pivotal strategy for sustainable online growth.
Professional domain management ensures seamless website operation. It handles domain registration, renewal, DNS configuration, and security. Expert management prevents downtime, unauthorized transfers, and expiration risks, safeguarding your online identity. Trustworthy domain management guarantees uninterrupted online presence and establishes credibility, vital for successful digital branding.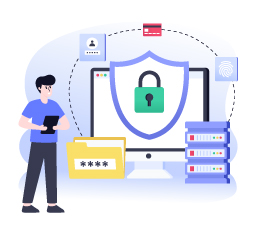 An SSL certificate secures website data through encryption, instilling trust and protecting user privacy. It's vital for online transactions, authentication, and SEO. A secure padlock symbol and HTTPS boost user confidence, reducing bounce rates and improving search rankings, making SSL a non-negotiable asset for modern websites.
Our monthly website maintenance report is indispensable. It details updates, security enhancements, and performance optimizations. This transparent insight empowers informed decisions, ensures a smoothly operating site, and cultivates user trust. Timely information helps you understand your website's health and guides strategic improvements for sustained online success.
A professional business email reinforces credibility, building trust with clients. It promotes brand consistency and enhances communication. With features like custom domains and security measures, it's a vital tool for effective client interaction, facilitating growth, and distinguishing your business in a competitive market.
Monthly newsletter emails are a dynamic channel for engaging and nurturing your audience. They deliver updates, insights, and offers, strengthening customer relationships. Consistent communication fosters brand loyalty, drives traffic to your website, and promotes conversions, making newsletters a valuable tool for fostering lasting customer connections.
Utilizing our WordPress hosting migration service is a prudent choice for anyone seeking a hassle-free and efficient transition to a better hosting environment. Our team of professionals has extensive experience in WordPress migrations. We understand the intricacies of the platform, ensuring a seamless transfer of your website without data loss or downtime. We prioritize minimizing downtime during the migration process. By carefully planning and executing migrations during off-peak hours, we ensure your website remains accessible to your audience, reducing the impact on your business. Your website's data is of utmost importance. We employ robust security measures to safeguard your content, databases, and sensitive information during the migration, guaranteeing that everything arrives intact at the new hosting destination.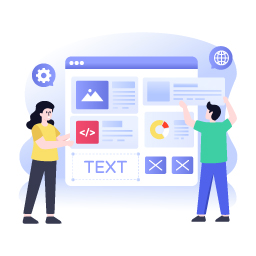 For novice business owners lacking technical skills, our WordPress site migration service offers a lifeline. We simplify the process by installing your chosen theme and all essential plugins, creating a basic, functional website to kick-start your online presence. With our expertise, you can avoid the complexities of initial setup, ensuring a hassle-free transition into the digital landscape. Focus on your business, while we handle the technical groundwork, providing you with a solid foundation for further development and growth. We empower you to take your first steps in the online world, making your dream of a successful digital venture a reality. We go the extra mile by offering a complimentary 30-minute consultation session. This invaluable service allows us to tailor your WordPress website's blueprint to your specific needs and goals.